Difference between revisions of "Msc1G9:Workshop"
From ex25
Line 11:
Line 11:
 

</html>

 

</html>

 
 
−

=='''NAME OF PROJECT (Short Description)'''==

+

=='''(Short Description)'''==

−

lisudfhliuhf iufh isudh. iwfWFHE ;IWEUF HIUHIUFHEFWE . FWEFIWUEFH IUFHIWUEFH EIUFHLIWUEFHLIUwheifu fhfueh , fwieufh iwufhwieufh wiuefh liuWHEF HF IUHIUHIWEUFH ,WEFIU HWLEIUF HIWUEFHLIUHWEFLIU hwef ef .wefu hwefi uwhefi uWHEFI UHwefliu hWEIUFH Ihfwe iUWFEH F. F OFEH FIWUEFH WUIFH Iuhfe iUHFE IWUEFH IUF,EF IWUEFH IWUEFH IUhwufi hweiuf hiuwefh iuhwefu hwefi uHWEUF Hifue hIUFHE WIUEF . WELIFU HWELIUFH ILWEUF HLIWUEFH IUWEHFL IUWHELFI Hliuwehfliu hwieuf hwiuefh liUHWELI UHFILU HWELIU HLIFUH IEUHI UFHIL UHWLIEUH FIWUEHL IUFHLIW UEHLIU , FLIH IWUEH ILFUHIL WUHFLIWU HFILUEHFLIUWHEFILUWHEIFUHWIELUFHWLIEUFH.

+

. . . .

 
 
 

=='''PRESENTATION (From Component to Organ)'''==

 

=='''PRESENTATION (From Component to Organ)'''==
---
Revision as of 11:10, 16 November 2015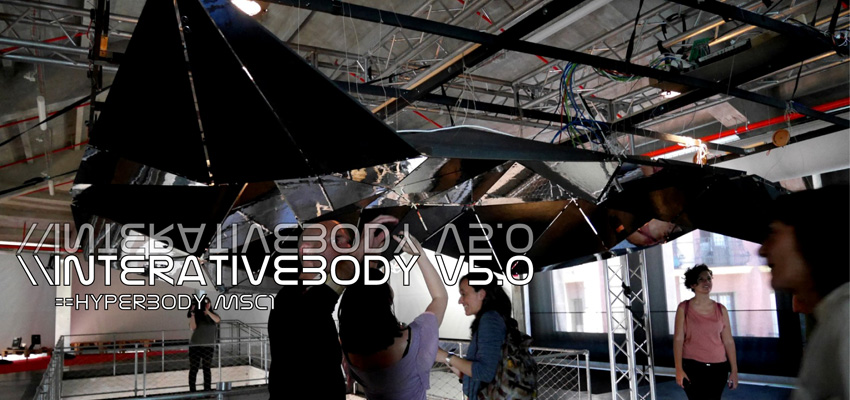 NAME OF PROJECT <Simulation + Prototype>
Showreel_(CodingGraphic) by P&A LAB, Jia-Rey Chang: 2010-2014+ from P&A LAB on Vimeo.
InteractiveBody 4.0 workshop from P&A LAB on Vimeo.
Tectonic Tiles (Short Description)
We saw this weeks assignment as an opportunity to bring our previous ideas to the next level. Instead of creating 4 different interactive installations we now want to combine those 4 into one system. We sellected 4 tiles from the MELT concept which we zoomed in on. The tiles from the prototype move up and down depending on the intensity of light hovering above it.
PRESENTATION (From Component to Organ)