Msc1G5:Group
From ex25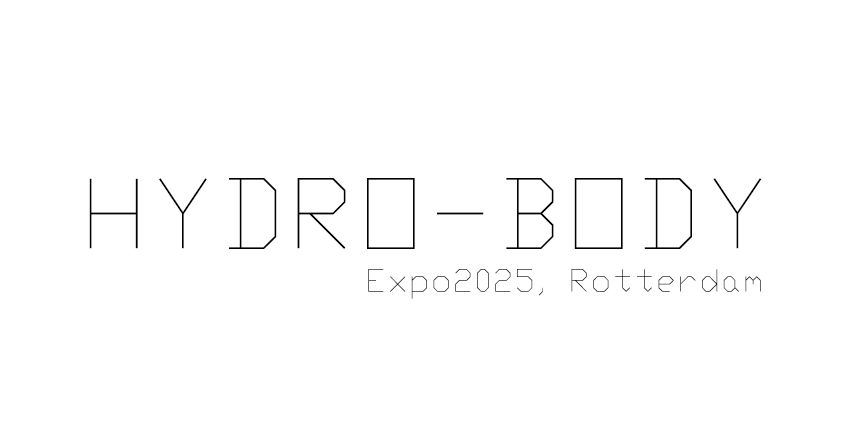 MANIFESTO

THE FUTURE
Rotterdam in the year 2025, assuming that the seawater level continue rising in this pace where it goes beyond what the government and authority are expecting. Instead of keep continuing to invest more and more on the mechanical part, water sewage system, water treatment plant. This is not the root of the problem and sustainable solution as the problem will getting worse and worse. We should take a step back and realize what are the real problems and how can we live with this situation and how can we provide a solution for the future.
PAVILION
The water problem is becoming a significant problem for the future of Rotterdam. The Hydro-Body Pavilion will serve as a mechanism to purify the water as well as didactic role models of future passive sustainable water treatment and uses. We present a possible site near the sluice that is possible to let the water flow through the building. It will be a community hub of purification of the water, from rainfall, river, residential area, and industrial ports, as well as a public space of recreational and leisure program.

DESIGN PARAMETERS

1.ANCHORING POINT WILL MARK ENTRANCE AND EXIT This points will be generated from different actors entering the pavilion from different location. This different types of user are local people from residential area, Industrial Workers from nearby warehouses and shipping yard, Tourist from Sc commercial area
2.DIFFERENT SOURCE OF WATER = EXHIBITION CIRCULATION PATH Different direction of water flow near the site will be use to shape the pavilion.
3.COMBINE WITH PROGRAM The pattern on the floor will guide the visitors moving inside the pavilion.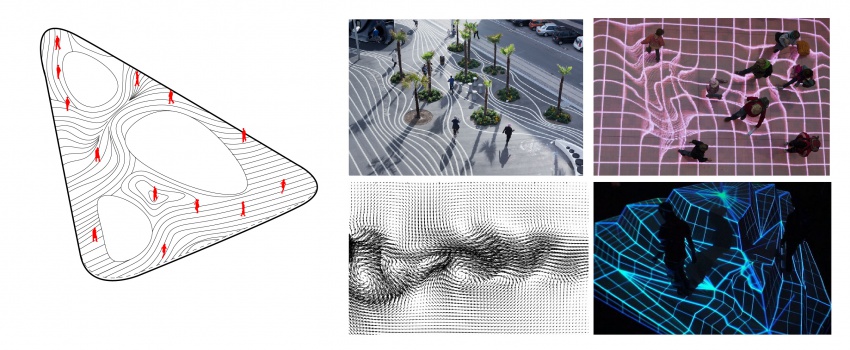 SITE LOCATION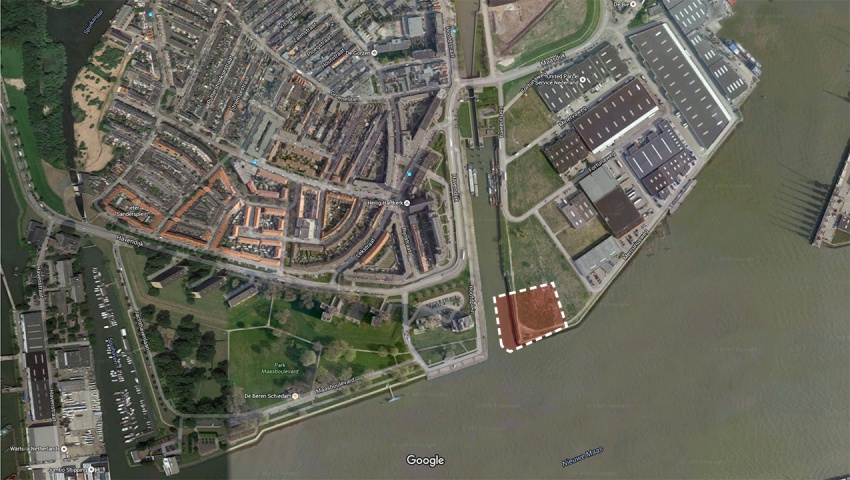 Fortunaweg, Schiedam SITE ATMOSHPERE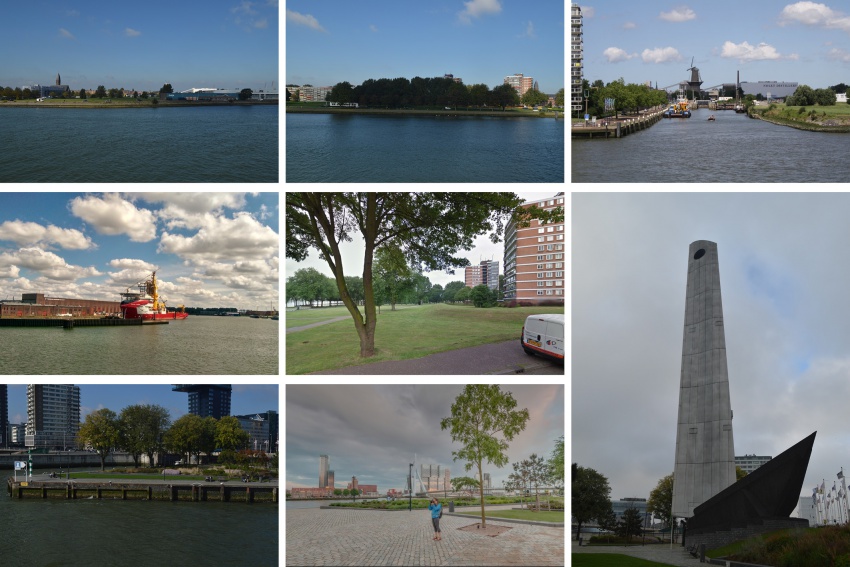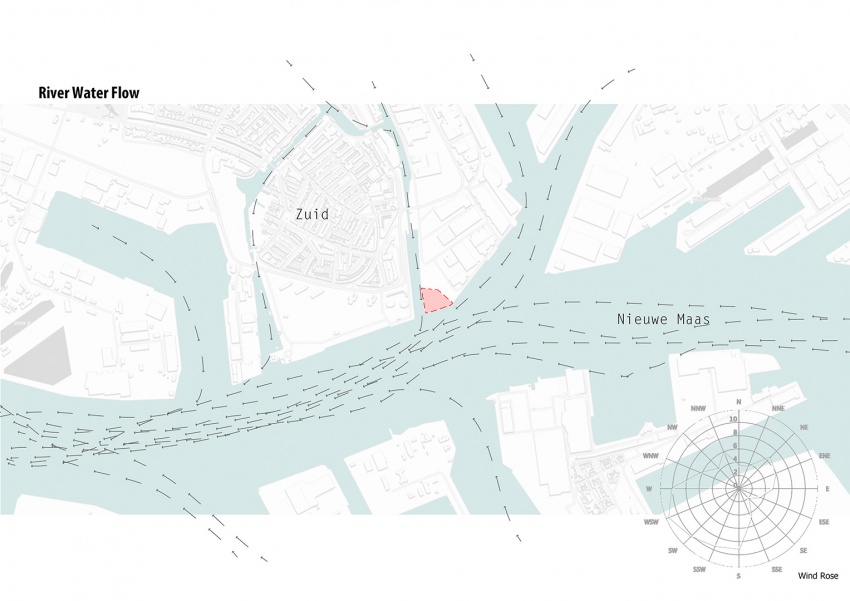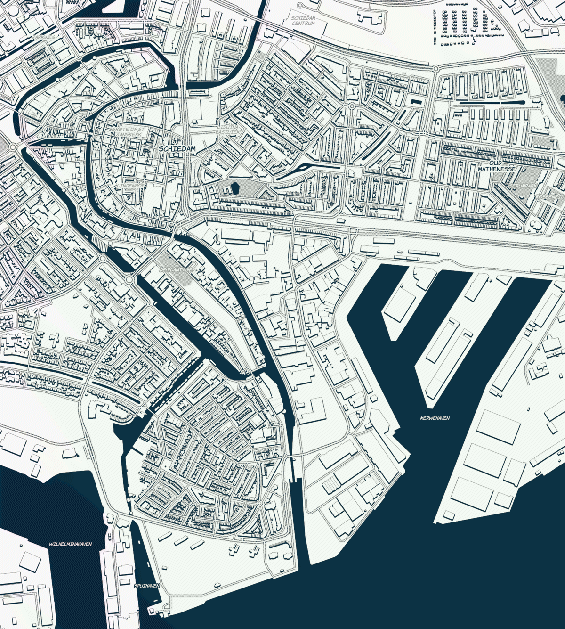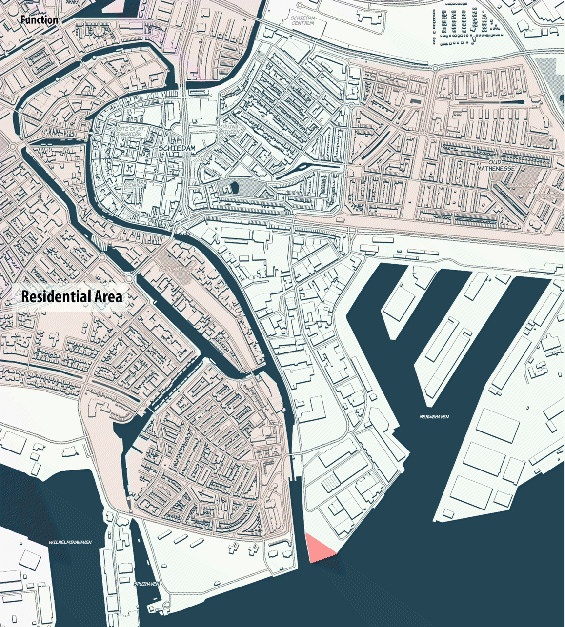 CURRENT PROBLEMS
water-drop as a point of swarm