Difference between revisions of "project06:P2"
From ex25
 

Line 18:
Line 18:
 

'''Architectural Interpretation'''<br />

 

'''Architectural Interpretation'''<br />

 

[[File:First.jpg| 200px]]

 

[[File:First.jpg| 200px]]

 
+
 

[[File:Amalgamaticexo3.jpg| 200px]]

 

[[File:Amalgamaticexo3.jpg| 200px]]

 

[[File:Amalgamaticexo4.jpg| 200px]]

 

[[File:Amalgamaticexo4.jpg| 200px]]
---
Latest revision as of 09:49, 29 January 2016


Amalgamatic Systems: Exo Morph

P2 Presentation
Abstract

Location: Erasmus Medical Center, Rotterdam The problem of current contemporary architecture is the fact that it is often alone-standing and not attached or adding value to its environment. To change it, we formulated a strategy to give a value to the existing complex of Erasmus Medical Centre. Right now, the complex has problems with the entrances and the circulation. People entering the complex are getting often disoriented. The complex has green borders, but is not attached with it. The complex is very alone standing, the road on the south side of the complex is seperating the complex from its surroundings even more. A public transportation from the north to the south side (the two parks) are also necessary for the public flow. A merge of the public landscape and the interactive built environment is important to establish qualitative character for this area. The goal of this architectural assignment is to design a building that mainly 'reconnects': both on a physical as well as on a social level, the Erasmus Medical Centre and the project location to its direct surrounding and to the city of Rotterdam. There should be explicit connection between the dynamic factors (environmental, use, public flow) and the outcome of the design process. The injection of a variety of program-functions and the formation of public transport-circulation will be the main design goals. Merging into the existing built environment will shape an interesting connecting point. Defining a parametric framework helps to establish the focus on main aspects in sake of the architectural and environmental qualities. The aim is to use a bottom-up strategy to fulfil the program. The simulations are a great tool to sustain by advances in digital fabrication techniques. Also, the simulations are especially essential in sake of the design of the interactive platforms. The behavioural diagram for the system needs to be designed through many trials, hence designing behaviour on an architecture level is new and on an experimental level. For this we need to develop the Intrinsic Adaptive Curiosity, described by Dana Kulic, to add a character to the system instead of designing a model which will be perceived. by the user as a pre-scripted system.
Architectural Interpretation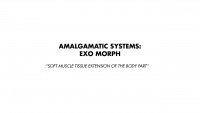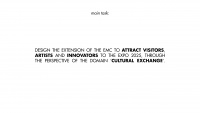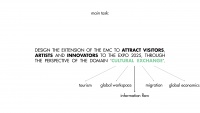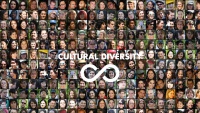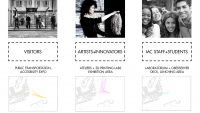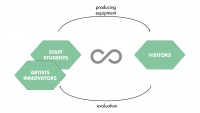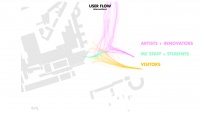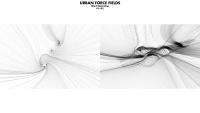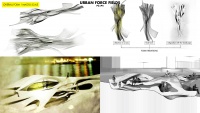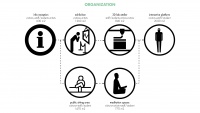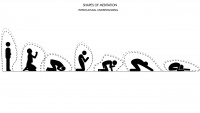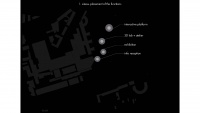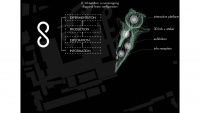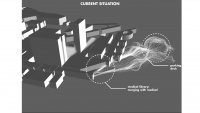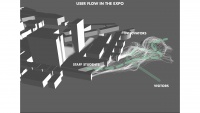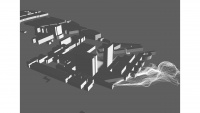 200px