Shared:Group 1
From ex25
---
GROUP 1
Milou van Min | Lars van Vianen | Marco Galli
---
PAST
PRESENT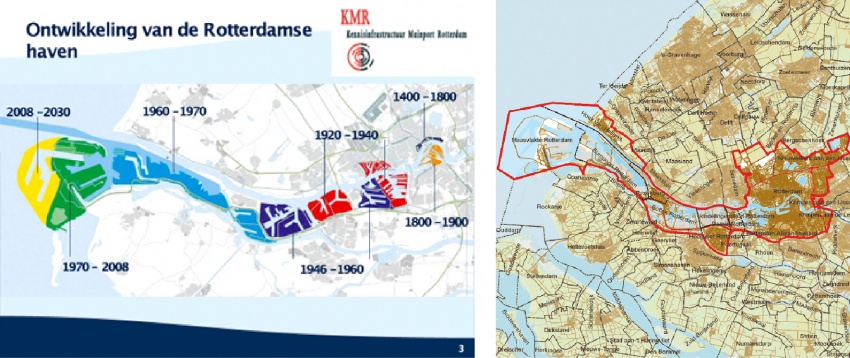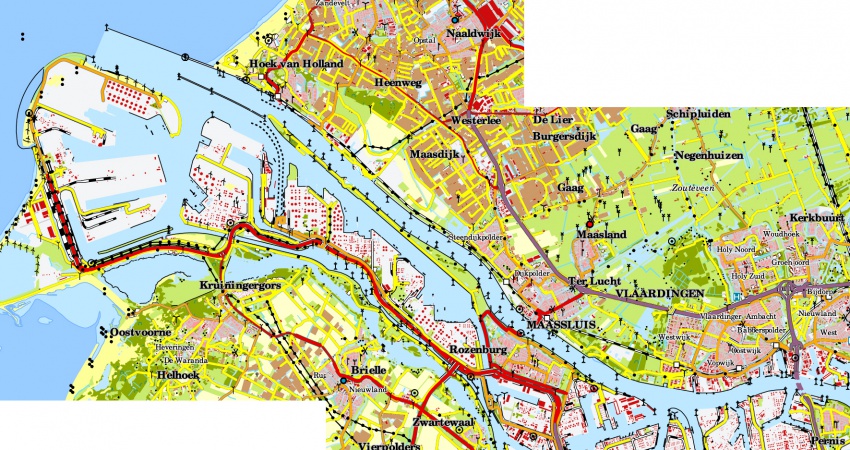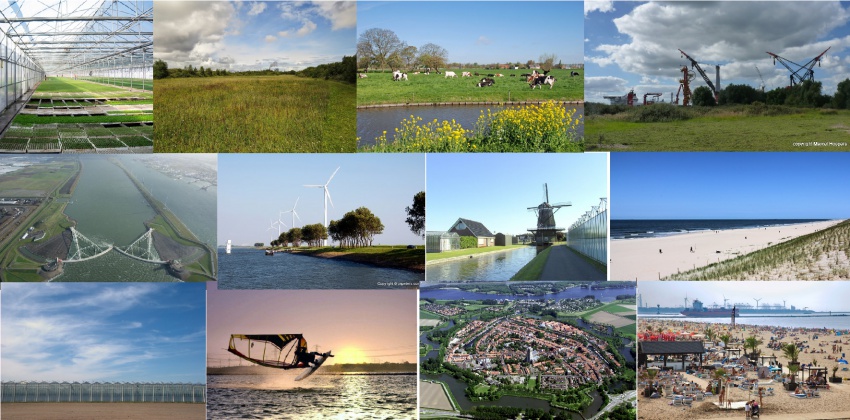 FUTURE
Maasvlakte 2 Landscape Plan
The Port of Rotterdam has planned a westward extension of its harbor area to provide for future growth. The land reclamation project called Tweede Maasvlakte (MV2 or "Second Maas Mudflats" - there is already a first Maasvlakte) is intended to provide space for industrial activities such as container transhipment, chemicals and distribution. The total area involved is about 2,000 hectares, of which 1,000 hectares nett is issuable for harbor, industrial and commercial activities.
Besides being an extension of the Port of Rotterdam, the MV2 plan has a coastal extension component. New sand dunes and dykes will be required to assure the safety of the land reclaimed form the North Sea. The target for the start of land reclamation and the sand excavation which will make it possible is in 2008.
The Port of Rotterdam intends to combine the creation of land for new harbor activities on MV2 with space for recreation and new nature areas. H+N+S was invited to prepare a plan for this "harbor landscape" in 2007. There are three aspect of the harbor which affect the design and landscaping of MV2. Firstly, there is the technical reality of the harbor industry; secondly, a harbor for nature; and thirdly, an accessible, attractive harbor for the public. In the master landscape plan for MV2, H+N+S has combined these three "realms" or "themes" into an appealing concept, and has also worked out detailed landscaping designs. The outcome is a sturdy, large-scaled landscape with long lines of sight, robust viaducts, a large beach for high-capacity leisure use and a "super lookout dune". There is also room for a bird valley, moist dune valleys and bird-spotting sites.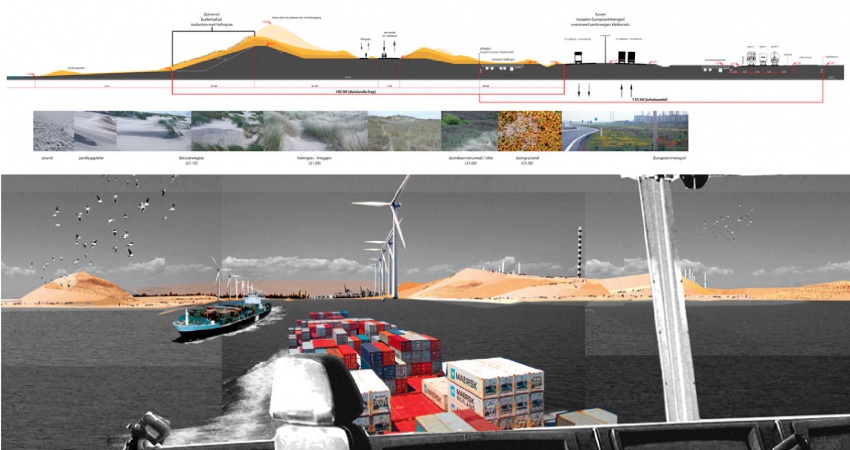 http://www.hnsland.nl/index.php?option=com_content&view=article&id=131:maasvlakte-2-landscape-plan&catid=29:projects&Itemid=64&lang=en-GB