Difference between revisions of "Msc1G2:Group"
From ex25
Line 21:
Line 21:
 

</div>

 

</div>

 
 
−

[[File: Group2_151127_atmosphere_wet_web.jpg | 850px]]

+
 
 
 

<div >

 

<div >
---
Revision as of 14:03, 27 November 2015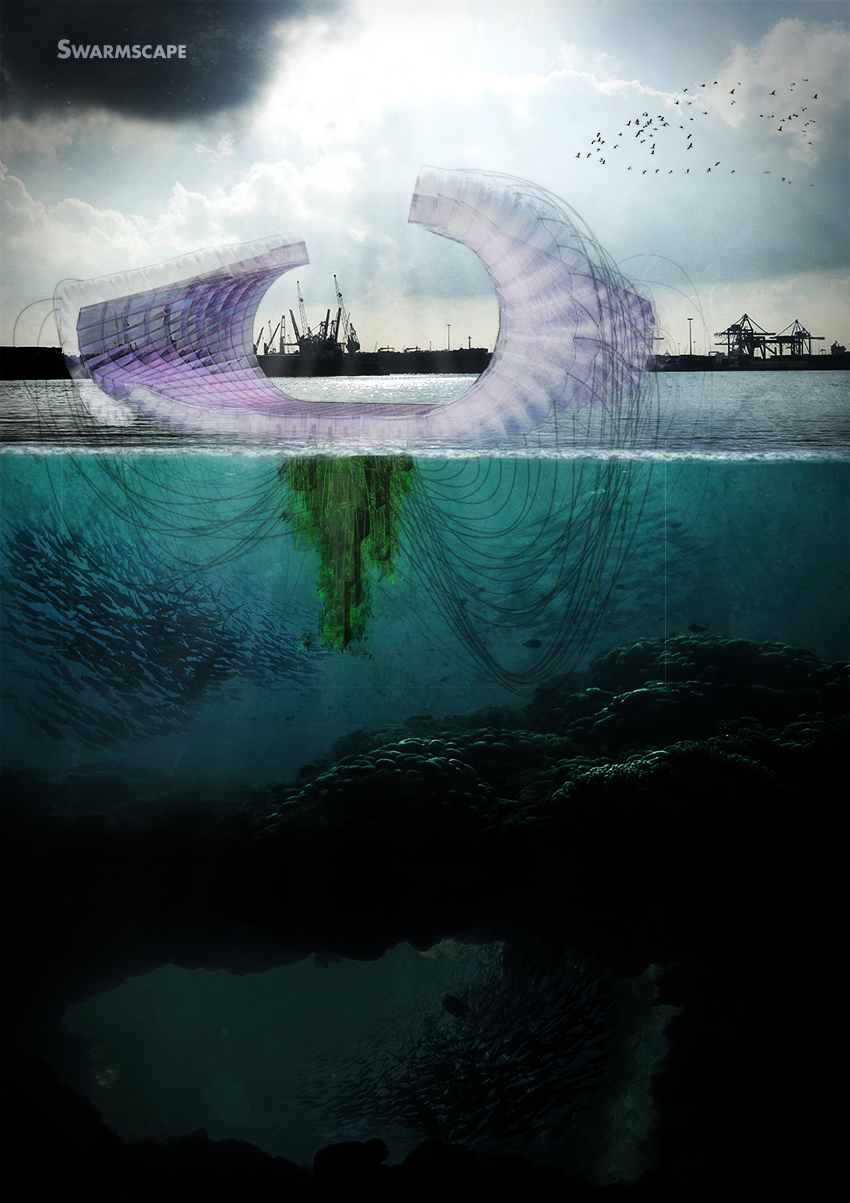 Almost all of the world's big cities are situated next to large water areas. Thinking of increasing population, decline of usable public space and more and more built infrastructure, an important question to be answered is what role can water areas play in our future dynamic cities? The answer is interactive intelligent landscape – Swarmscape – which will make use of the water without obstructing its valuable area permanently. Consisting out of modules, these landscapes are capable of providing both additional urban space and performing a new way of infrastructure for pedestrians to cross the water.
Midterm presentation