Msc1G1:Workshop
From ex25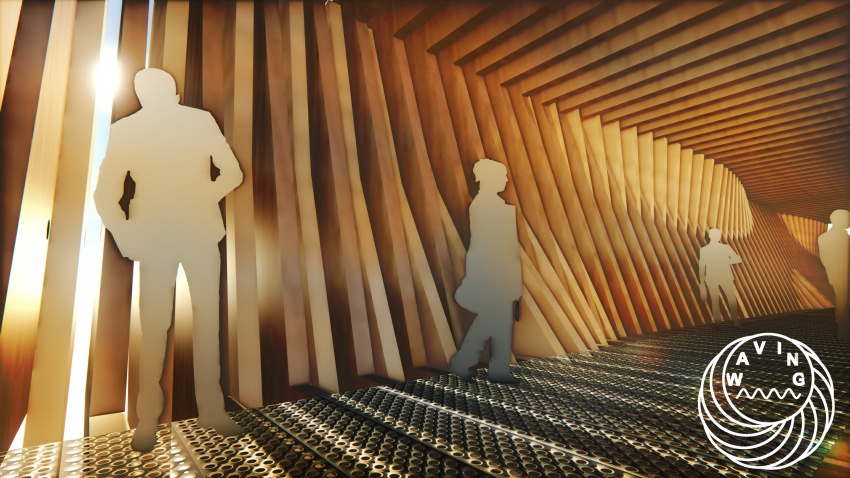 WAVING (Short Description)
The spatial form of the inside of the pavilion is designed to influence the emotional state of the visitor. This form is constructed out of differently shaped sections, combining into one fluent, static void.
To increase the effect of the architectural form on the human emotions, we now incorporated movement. We wanted to keep the moving of the space limited to an extend that keeps the basic sections in tact to maintain a continuous experience.
To further express this continuity and also a sense of time, the movement should be continuously reversed and therefore returned to its original state.
PRESENTATION (From Component to Organ)

WAVING <Simulation + Prototype>